---
Certified & Accredited

Life Coaches at your fingertips.

LCAN pushes for the understanding of coaching ethics and standards and ability to apply them appropriately in all coaching situations.

ABOUT LCAN BECOME A MEMBER
Meet Our Advisory Board
LCAN provides you with the opportunity to meet with a certified, experienced and accredited life coach close to you.
Upcoming Events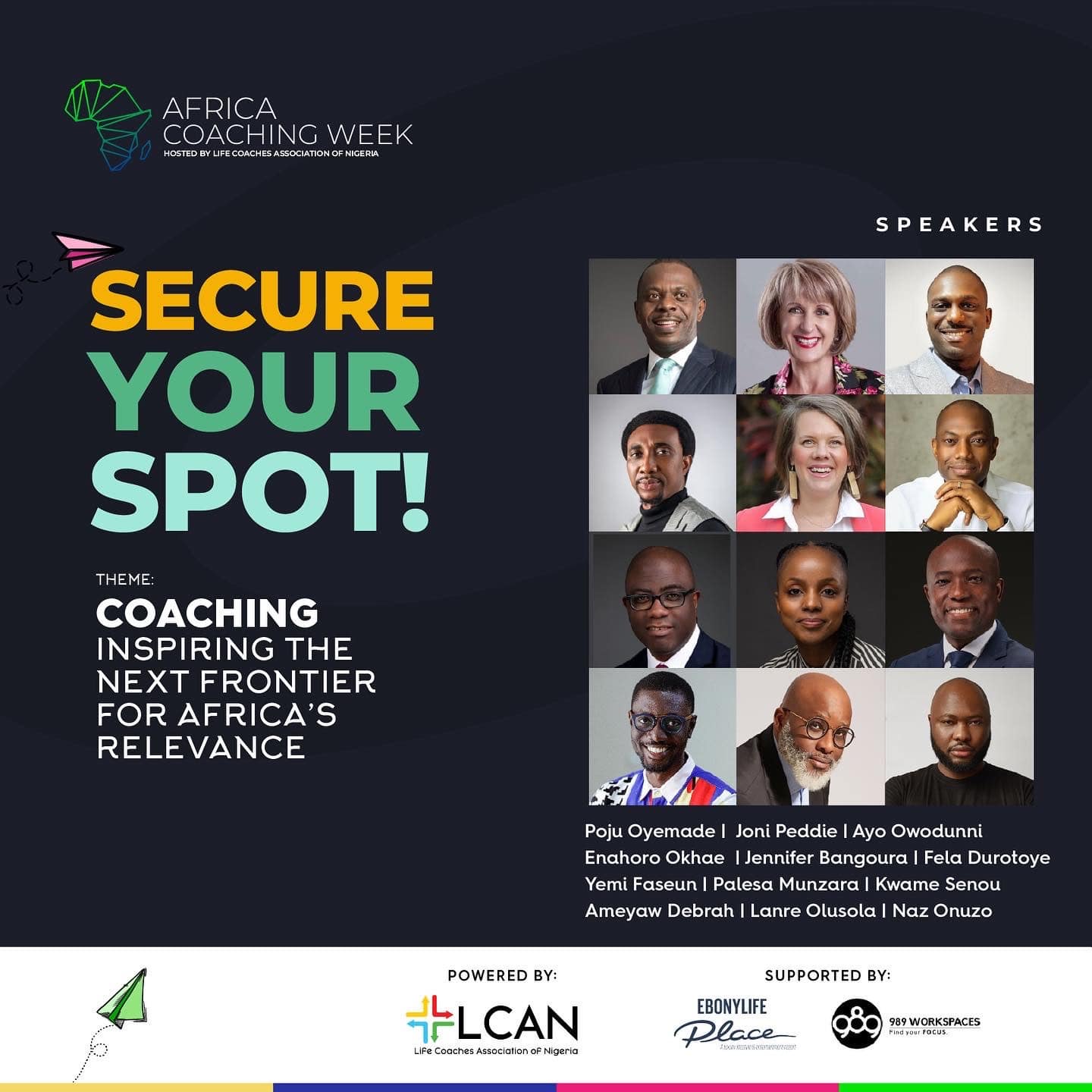 Africa Coaching Week 2023
The Africa Coaching Week (ACW) is a unique gathering of Africa's most inspiring and influential minds. Initiated by the Life Coaches Association of Nigeria (LCAN), this historic event unites global thought leaders in the coaching industry and the corporate world. As we approach ACW 2023, prepare to delve into insights from coaching, career, leadership, and business luminaries worldwide. Access exclusive coaching secrets and strategies for personal and organizational success, while expanding your network. From the free coaching sessions to uplifting workshops, the 5th Africa Coaching Week promises a transformative journey for an instant upgrade!
LCAN AGM 2023
The LCAN Annual General Meeting (AGM) is a yearly gathering that focuses on enhancing the professional development and advancement of its members in the field of life coaching in Africa.
This year's AGM is themed "Embrace. Engage. Thrive - Fostering an Innovative Community," propelling members to embrace advancements in the coaching world, engage with the latest effective coaching strategies, fortify coaches with new tools to thrive year-round and recognize outstanding contributions within the association. The event aims to energize coaches, reinforce LCAN's mission, provide a platform for knowledge exchange and supercharge an innovative community of world-class coaches.